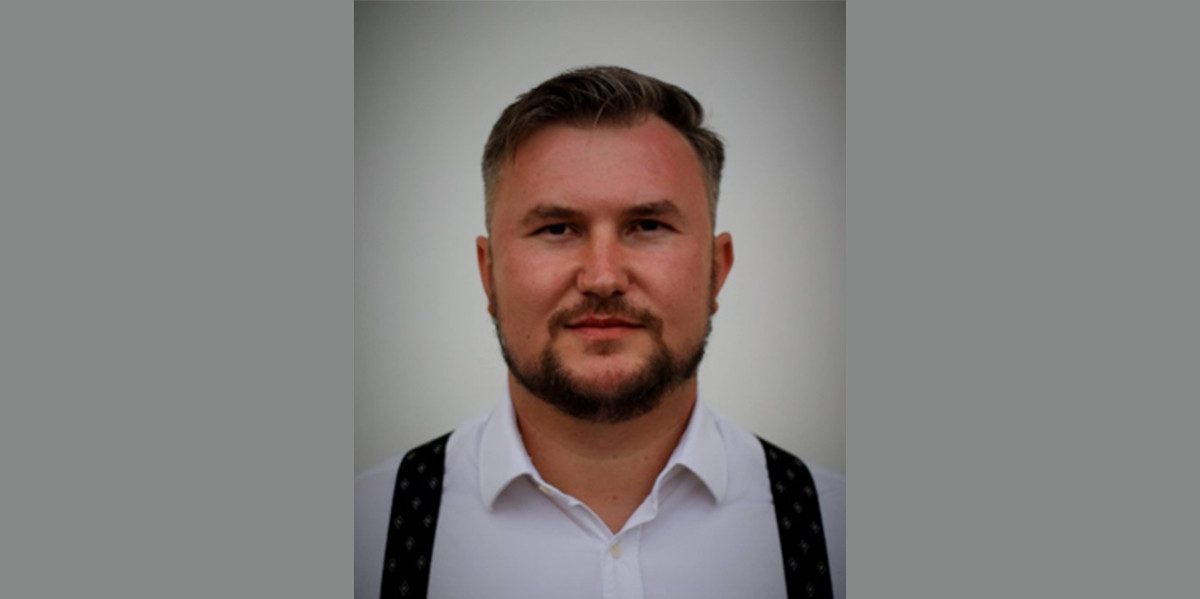 Meet the team behind ARRK Research & Development
We expand our interview series to Romania - get to know Laszlo Racz, Group Leader for Model Creation at our subsidiary in Cluj.
Talk about yourself: your career path and your motivation.
I started my journey with ARRK in the spring of 2010. I was one of the four founding members of the Model Creation (MC) department in Cluj. Soon after, the size of the team increased dramatically and my superior at that time trusted me to lead the team of MC in Cluj as a Team Leader. After a couple of years passed with intensive growth, I was presented with an opportunity to become Group Leader in Model Creation. My motivation to come and work at ARRK Research & Development was (and still is) the desire to be useful. I am a big time car lover and for me, to contribute even a little bit in the improvement of the modern vehicles, is very much my goal.
Was it always your wish to work in the automotive industry?
When I was young, my interest was determined by my parents. They wanted me to become a carpenter and work in the field of woodworking. I was fine with it and finished a carpenter school. When I was about fourteen years old, I saw a car on a trailer at a stop sign. I had no idea about what kind of car it was, all I could read in the back was that it was a Mercedes. That car fascinated me and I started to research about it, and I came closer and closer to cars. That raised my interest in mechanics. Soon after I went and studied in a technical high school, where I became a licensed mechanic. I did not want to stop there so I went to the Technical University in Cluj to study automotive engineering. My interest about vehicles is still very much alive and after I got my first paid job, I bought the same model of car that sparked my curiosity about automotive engineering.
What do you like more about this experience and what advice has been most useful to you on your career path?
I still remember clearly my first talk with Thomas Schneider (COO ARRK Engineering), he said two things that shaped my image concerning my role as a manager. When I became a Team Leader, he said to me that my role is to "keep the right temperature in the aquarium". I understood by this metaphor where my priorities should be. He did not ask for me to closely monitor my colleague's performance or utilization etc., he asked me to take care of them, which I also think is the right approach to leadership. The second advice was "be open as you can and strict as necessary". It is always a challenge to keep the balance between an open environment where the colleagues are free to grow as professionals (and as individuals as well), and applying the right amount of pressure to push things in the right direction and setting clear boundaries.
What is particularly important to you when working with your team?
To have a good enough relationship with my team members to be able to discuss with them any issue. If there is a trusting relationship between my colleagues and me, I will have a more realistic picture of their point of view/ feelings/ issues and I can make decisions factoring in those information. I get a more truthful feedback, which helps me to make better decisions.
What has influenced you most during your years on the job?
My view on leadership changed a lot by our trainings we did together with the Group Leader team in Cluj. The trainings we received set me in the right direction, and from there I researched on my own several topics around management, leadership and negotiation.
Which topics are you responsible for at ARRK Engineering?
During the years, I was responsible for several topics, currently I am responsible for the Cluj Model Creation team with focus on a big international automotive manufacturer and I am also involved in the activities of the CFD team.
What are the biggest challenges in your role as Group Leader?
Being the interface between company and employee is my biggest challenge. It is a constant struggle to keep the "double coincidence of wants "(representing the interest of both sides).
What do you try to teach your employees?
Personal responsibility and independence. The nature of our collaboration in the company is based on personal responsibility and trust. We are booking our own worked hours, we have flexible working schedule, and with the introduction of Home office, responsibility is more important than ever.
What are your personal goals?
My personal goals are on hold, I want to focus on my family. I want to spend as much time as possible with my family while my children are young and I can teach them and hopefully set them in the right direction in life.
What makes it attractive to work for your department?
What can be a big advantage that we accept people with less or no experience. We can provide opportunity to a young person who wants to learn a new skill even if they are coming from a non-automotive filed or have no experience in this field.
What are the main challenges in the automotive industry/in your department in the next 5 years?
The automotive industry is undergoing a radical transformation, which is challenging the conventional thinking. The market position of the traditional car manufacturers is changing and the appearance of new brands (especially in e-mobility) are reshaping the automotive landscape. What is directly influencing us: we have to be able to provide higher level of expertise, responsibility (especially for startups) and demonstrate an increased flexibility dealing with new topics.
Which values ​​and characteristics do you pay attention to in your employees?
What I value the most in my teammates is integrity and curiosity. I think a curious person will ask the right questions, challenging the team to go deeper in understanding and analyzing professional problems. Persons with a sense of accountability, reliability and high curiosity/openness are the perfect combination of traits I would like to have in my team for a total confidence that we can face future challenges with success.
What are the main competencies of your department?
Our main competence is in building up finite element models for Chassis, Body in White, Seats and CFD simulations.
What's one thing you wish you had known when you began your career?
I wish I had known just how important communication is.
Who are the three people who have been the most influential to you?
The most influential on my view on Leadership/ Management are Jordan Peterson, Simon Sinek and Fredmund Malik.
How do you keep learning?
After I graduated from University, my attitude towards learning has completely changed. Now I enjoy learning about diverse topics. Maybe the difference now is that I can choose what I want to learn. When I was commuting daily to the office, I was listening to audio books in the car. In average, I could finish four books per month. Every year I choose a topic I want to go deeper for a year, last year was financial literature, and for this year, I proposed the topic of resilience and recovery. I really recommend utilizing the learning opportunities created by technology to fill unproductive time (commuting, waiting in line, walking the dog etc.)
What kind of challenge do you love to dig into?
I like to create strategies and I like brainstorming's abstract ideas. I like to experiment with new ideas, and to improve old processes or methods.
What makes a successful project for you? How do YOU measure it?
The measure of a successful project for me is when a project is on time, on budget, receives great customer feedback and on top of that the team can make a step forward in competence and resilience.