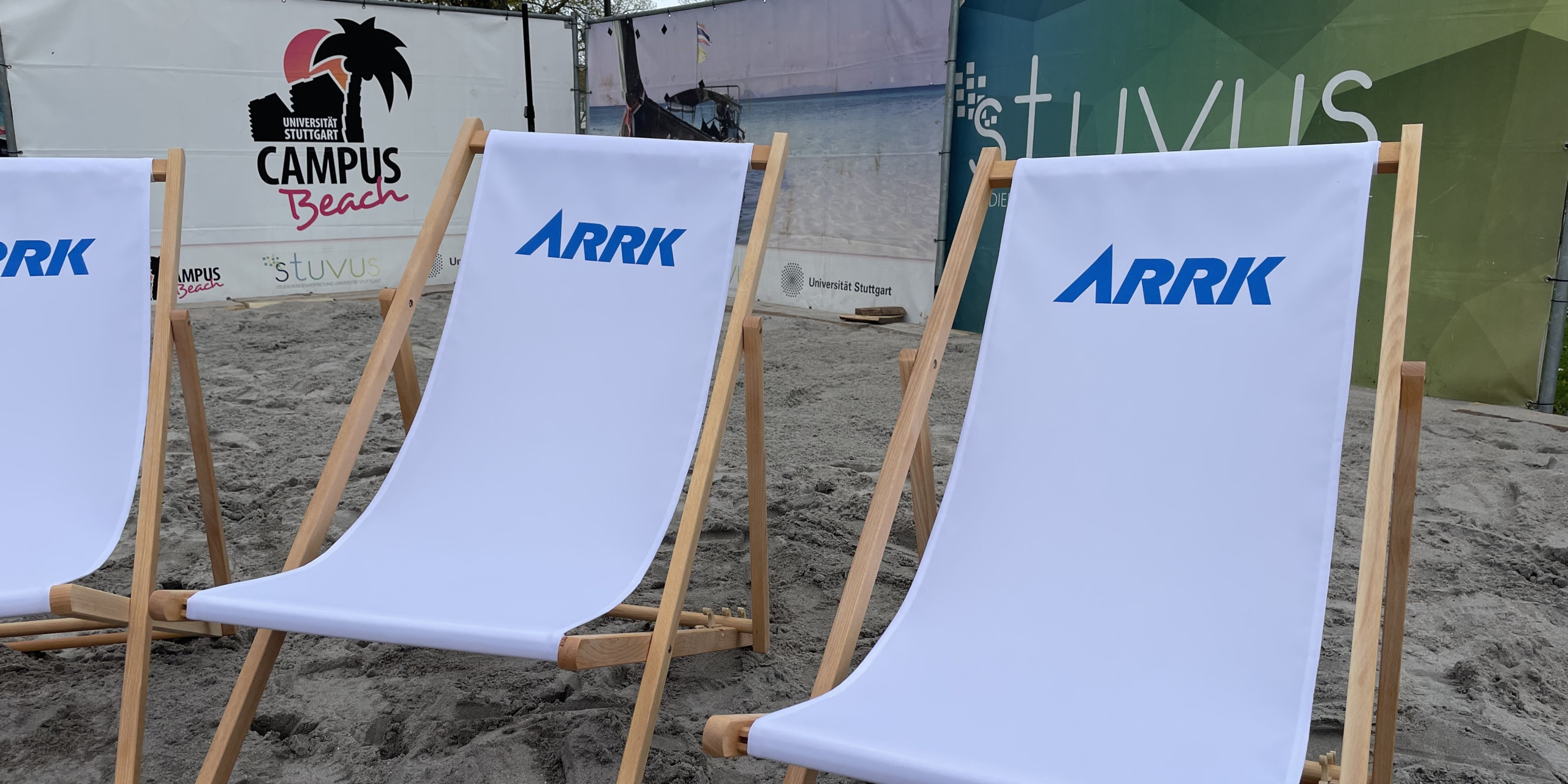 Summer can come!
Even if the really warm temperatures are still waiting, the students of the University of Stuttgart can already be happy about the opening of their Campus Beach.
The Campus Beach is a voluntary project of the student council of the University of Stuttgart, which takes place for the sixth time this year on the Vaihingen campus. In the middle of the campus, students have the opportunity to find an oasis of relaxation every day to recover from the strenuous courses.
We are happy to provide the students with the deck chairs and umbrellas this season and wish them a great summer!