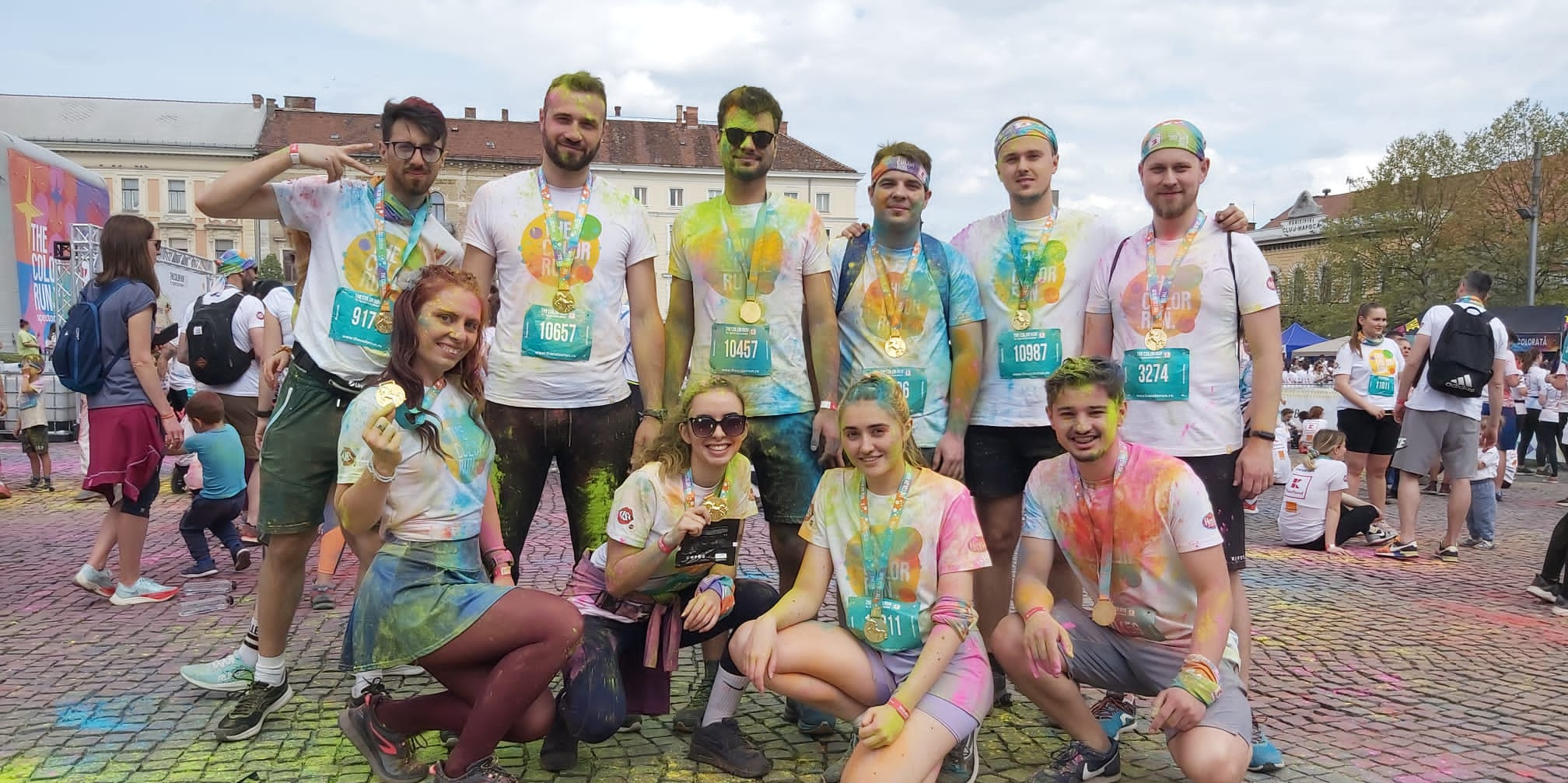 Color Run in Cluj-Napoca
Our colleagues in Cluj-Napoca were sporty again and took part in the Color Run Romania.
For those who don't know it: The Color Run is a 5-kilometer race where the organizers throw colored powder at the participants.
The goal of the Color Run is to have fun and exercise together in a colorful and vibrant environment.
We are happy that our colleagues had a lot of fun!