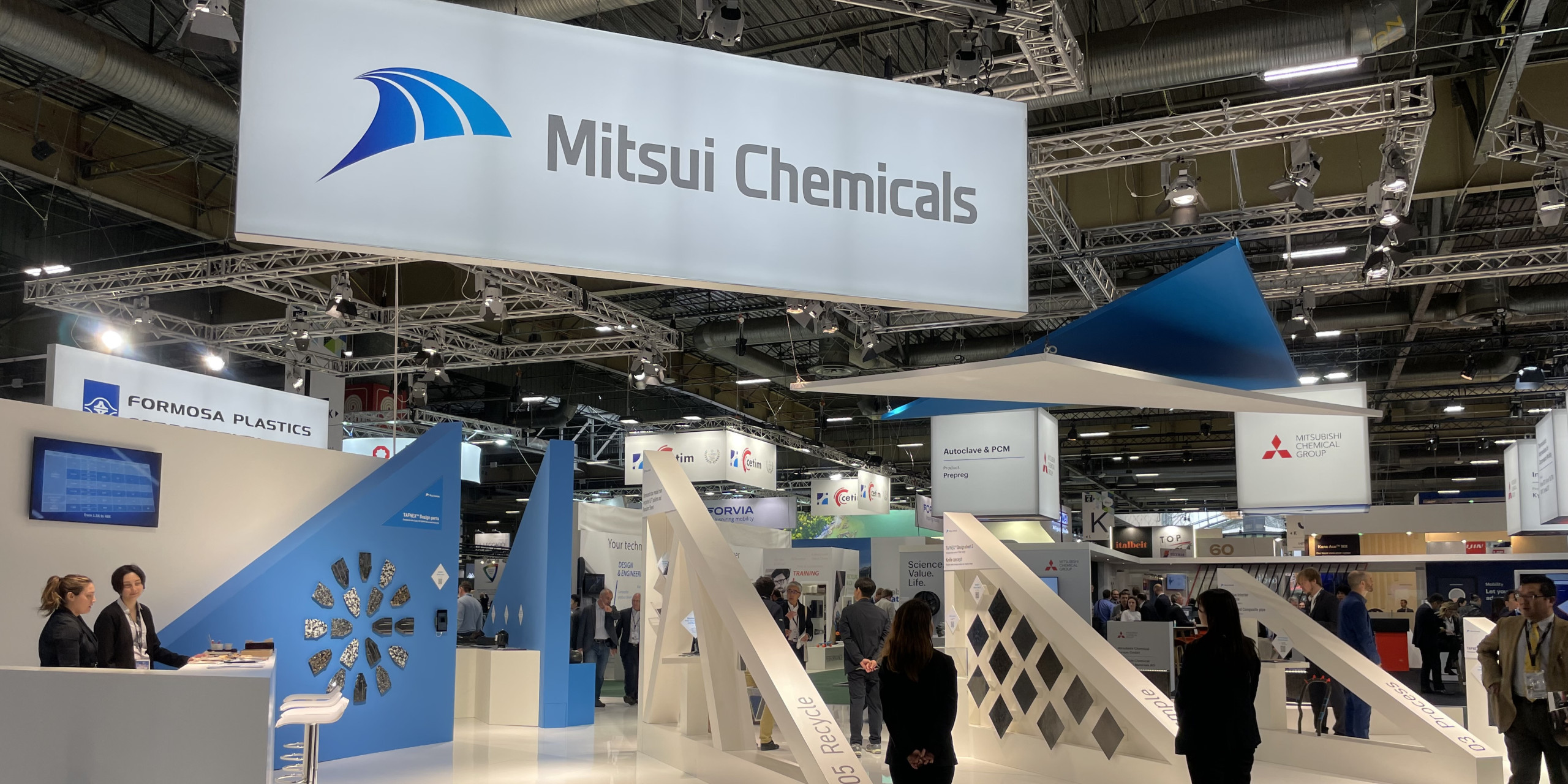 Visit to JEC World 2023
Together with our parent company Mitsui Chemicals, we were represented at the global trade fair JEC in Paris.
The trade fair is a leading international event for the composites industry, where all key players come together under the banner of innovation, business and networking.
Here, the opportunity was taken to hold technical discussions on composites and to expand the customer and partner network. The main topics at this year's show were electromobility and all related components, natural fiber products e.g. from flax as well as recycled and recyclable materials and concepts. There were also exchanges about support for developing sustainable projects for other companies.
Mitsui Chemicals introduced UD tapes, sheets and forged carbon parts based on TAFNEX™ CF-PP. This Mitsui product is made of carbon fibers (CF) and polypropylene (PP) and can be very versatile in structural as well as aesthetic components.